"It was love at first sight between the boys and me"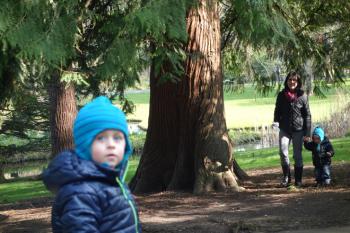 Granny Charlotte about her stay in Dublin
A short time after my becoming a member at Granny Aupair I discovered a family in Ireland on the website. As Ireland is my "dream destination" I hoped to hear from this family. Shortly afterwards I received a query from the family if I would like to look after their twins, two 20 month year old boys for three months. After a long phone call with Andreas, their father, I was sure that I would like to go to the family in Dublin.