Granny a childminder
Trust &
experience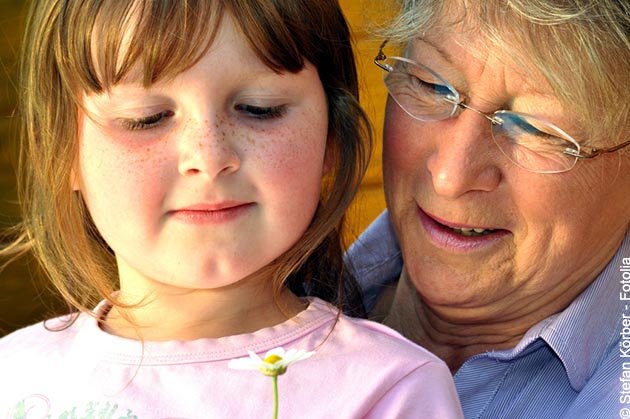 Happiness is growing up well cared for
To have children and your own family is a huge blessing, which we want to care for and protect. We only want the best for them! Especially regarding childcare we don't want to compromise. With Granny Aupair your children grow up in the security of their own nest: A granny is an excellent childminder!
With the help of an au pair-granny your child must not spend many hours a day in a nursery. In familiar surroundings, cared for by a warmhearted Granny, it can sense the comfort of a home even then, if you can't be there. The familiar surroundings help your child to build trust towards the new "replacement" granny and keeps your daily life on even keel.
Granny Aupair offers you the "more" in experience. Not only have we got lots of experience in the placement of au pair-grannies, our Grannies as well are rich in experience. Many have raised their own children or have worked as teachers or nursery school teachers. Now all their attention belongs solely to your children. You will always know your children in good hands with an au pair-granny.