Granny Aupair Hamburg
Our
team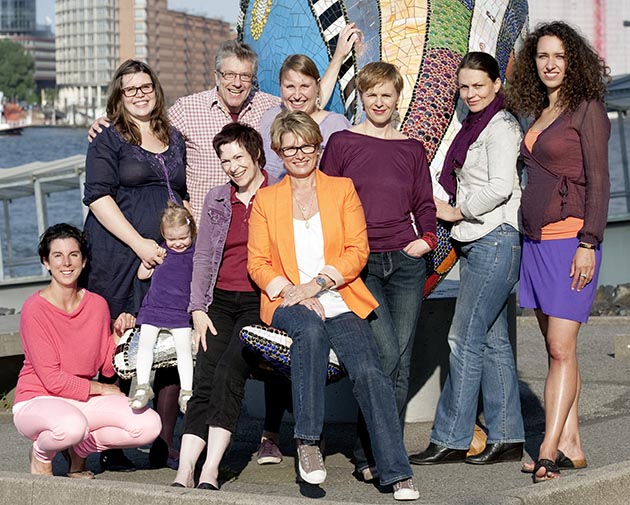 Michaela Hansen and her Granny Aupair-team
A lot of work is behind a project like Granny Aupair! This is why a lot of people with various qualifications work at Granny Aupair. Next to founder and managing director Michaela Hansen following people belong to the team:
MEMBER-ADVISORS


They are the kind souls on the phone, who support our members with word and deed and attend to all organizational matters.

PROGRAMMERS


They are in charge of the technical side of our internet presence.

ONLINE-EDITOR


She is responsible for text and images of the website and the social media presence of Granny Aupair.

GRAFIK-DESIGNER


She is the creator of the new, distinctive Granny Aupair-look and handles all arising graphic tasks.

TRANSLATORS


With their help the Granny Aupair website can also be read in English, Spanish and French.

INTERNATIONAL MARKETING AND PR


They make sure that Granny Aupair also becomes known beyond Germany.

PHOTOGRAPHER


He takes photos of our events or of our team.

COACH


She conducts the Granny Aupair-workshops and prepares our Grannies for their trip abroad.