"A joint greeting from the three of us"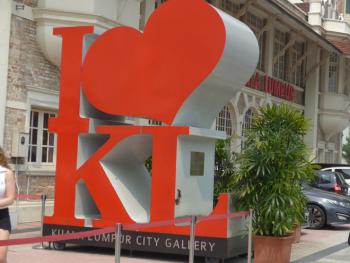 Greeting from Grannies Margareta, Ruth and Elke from Kuala Lumpur
Hello dear Granny Aupair-Team
Today we are sending you joint greetings from the three of us who are (still) in Kuala Lumpur. "Still" - as Margareta will be leaving us at the end of this week. Her time in KL has come to an end and us other two will certainly miss her - as our - mostly weekly - dates were always very diverting.