Michael Hansen
The
founder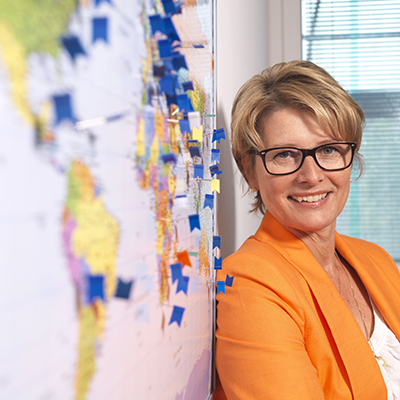 Founder and managing director Michaela Hansen
Married at 19, first child at 20, the second at 21 – Michaela Hansen's dream of spending time abroad went up in smoke.
So the founder of the Granny Aupair initiative chose a different path. After completing an office clerk training she studied and got a degree in criminology and sociology and together with her husband Manfred she founded a PR agency.
But she remained dreaming of the wide world!
The travel bug knows no age limits
"I always got the travel bug on Sunday afternoons when I was lying on my sofa watching a program about young au pairs who were accompanied by a film team. I was watching and yearning, thinking that maybe other curious and fit feeling women felt exactly the same", Michaela Hansen remembers. The idea to place women over 50 with host families was born! Today Michaela Hansen's Granny Aupair initiative enables women who share a similar experience to fulfill their long-cherished dream.