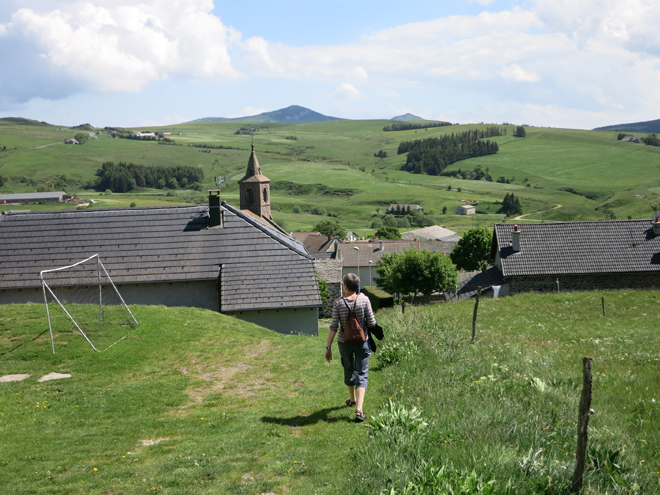 I have been with my "family" in Les Estables for over a month now and am very content. The only thing that gets on my nerves from time to time is the totally neurotic tom cat, who practically helped me to a black eye yesterday. That goodness nothing worse happened! He jumped on me from behind on the stairs and I stumbled with the shock. The black eye looks quite pitiful, but will hopefully fade away soon.
I have undertaken some trips in the nearby surroundings on my free days, the family had given me the use of the car from the beginning. The Auvergne-countryside is just beautiful!!! And the peace here in the small village - I am enjoying it!
I wish you all a lovely weekend as well as a lot of fun and success with your work at granny-aupair.
Best wishes
Claudia