The honorable tasks of a Granny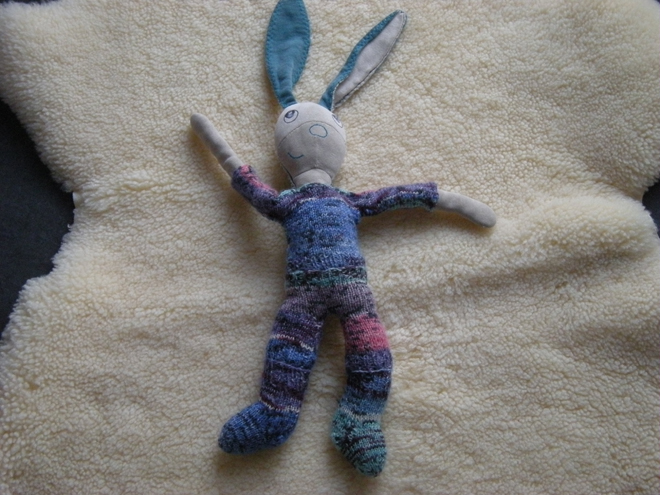 Dear granny-aupair Team,

I have already written several times that I am more than happy here in the Auvergne....
But since I now totally "knitted in" the sleeping companion of little Ruben, I thought a nice "dodo" bunny would also please you - so I resuced him, as Ruben always found bits in the brittle material he could poke his fingers through..... the poor bunny was ony a piece of cloth! By chance I had some unspun sheeps' wool with me, which I like to use for infections, so I could stuff the little animal with it a bit.
The family's thanks will be with me forever....and the young man now also demanded a jacket and a scarf for his buddy - we have to see what we can do....
In this sense many greetings from afar to Hamburg, Claudia