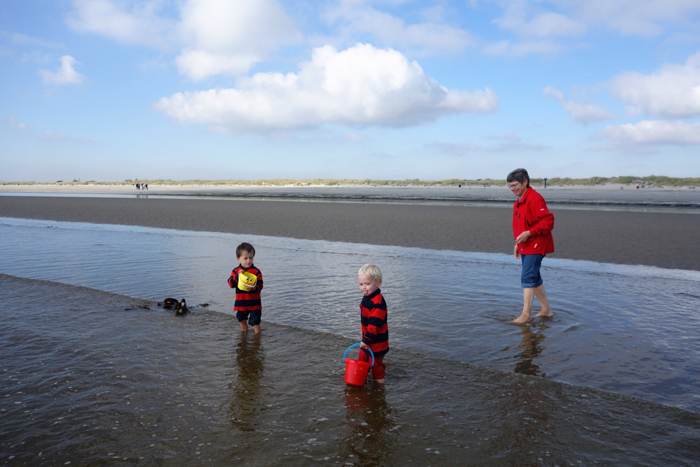 Since becoming a pensioner I have dreamt of becoming a Granny one day. As I have not got any grandchildren (yet) and no experience in this manner I was a bit hesitant. But curiosity had got hold of me.
I had contact with several families and finally decided to go to Dublin. I came to a very nice family with 2 and a half year old twin boy. THere I stayed for 3 and a half wonderful months. Everything was perfect. The boys were totally sweet and quite easy to manage. They were extremely "outdoor" children, which comlied with my nature. We scooted through the park (even me with my 66 years of age) and were already known as the scooter family. Every day was fascinating. In the first weeks we also travelled to the beach from time to time (with mother, father and by car) - great.
Additionally there was the tri-lingualism within the family. The mother spoke only French with the children, the father German and the surroundings English - I could use my two foreign languages accordingly. The mother said to me: Erika, you are the only one who understands everything.
The family's residence at the outskirts of Dublin was also fantastic. About 1 kilometre to the beach, 800 metres to the metro or bus and great connections to the city. I got to know Dublin a bit more every weekend and also took lots of trips into the country.

And I am looking forward to being a Granny once again in the family in April and May.