"I feel very comfortable here"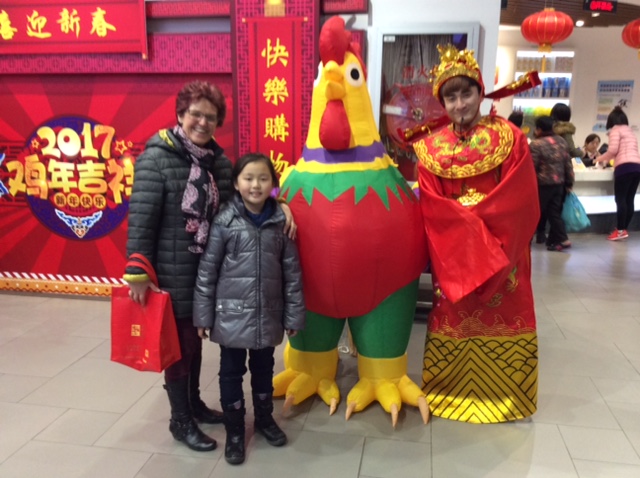 Dear Mrs Hansen,

I am now in my favorite city Shanghai for the third time.
Sophia and her family were very happy and naturally I am as well.
Am kommenden Wochenende beginnt hier mit dem Jahr des Hahnes die Goldene Woche, das so genannte Frühlingsfest, auch Mondneujahr genannt. Die Vorbereitungen dazu sind im vollen Gange. Next weekend will see the start of the year of the rooster, the Golden Week, the so called spring festival, also called Moon New Year. The preparations are in full swing, the city is sprucing itself up to a fairy tale land and all roosters are crying cock-a-doodle-doo.
Everywhere the houses are being cleaned with bamboo twigs and decorated with coloured lanterns and red banners. Red is the colour of the Chinese, standing for luck, happiness and wealth.
From near and far family members congregate for the festive meal. The children receive red envelopes with money presents.
The festivities end with the lantern festival on the 13th day. I am very happy to be able to experience this festival in "my" family.
I keep finding out that the Chinese are a very fun-loving, inventiv, helpful and loveable people and I feel very comfortable here.


Best wishes from Sophia and Evelyn.