"Thank you for this great idea!"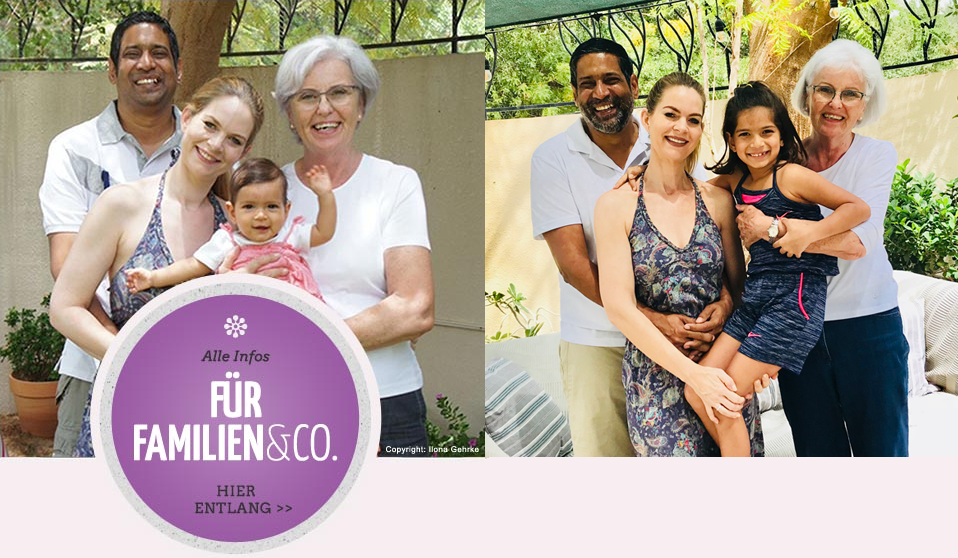 What a sweet idea! Today a loyal Granny Aupair Family sent us this photo (on the right). Seven years lie betwen the left, from our website, and the one on the right.
"Hello Mrs Hansen, we saw the post with our picture on FB and as Granny Elke is just visiting us in Dubai as every year, we thought it would be an amusing idea to reconstruct the photo. Our Grannies are part of our family and visit us regularly and are loving temporary Grannies for Coco! Thank you for this great idea! Best wishes from Dubai."
How time flies! We say THANK YOU for this great photo idea and the kind words.