Au Pair Kosten
All about
the stay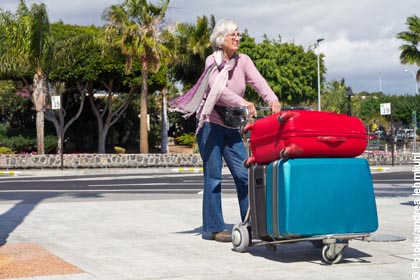 Some families take over "their" Granny's travel expenses
On the part of Granny Aupair only the membership fee arises for the Granny's placement – repeat placements are also possible.
All other costs related to the stay are negotiable between you and the au pair-granny. These can be:
TRAVEL EXPENSES

Some families take over the Granny's travel expenses in part or completely. You can talk with the Granny beforehand if this is possible for you.

POCKET MONEY
As well as the travel expenses, pocket money is also conceivable for the au pair-granny and you should reach an agreement on this subject.

BOARD AND LODGING
Board and lodging for the Granny are the responsibility of the family. The au pair-granny should have her own room. Often the bathroom is shared between the Granny and the host family.

FAMILY-ACTIVITIES
For her time has an au pair, the Granny is a temporary family member. If and how she takes part in your family's leisure activities and who bears the costs, can be determined individually.