Companion wanted
A Granny
as companion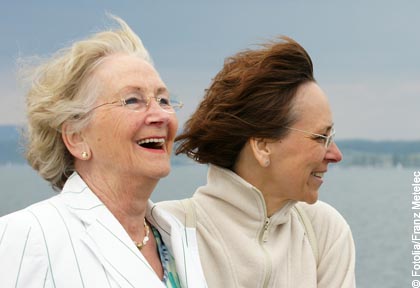 Enjoying companionship light-heartedly
You live abroad and you are looking for an educated, German-speaking lady companion to talk to, to take walks with, or to read to you? Granny Aupair places companions (in the old fashioned sense of the word), who spends time with you, with your parents or grandparents and brings change into your everyday life.
There are many functions for a Granny as a companion, for instance
COMPANY FOR OLDER PEOPLE WITH GERMAN ROOTS


Share the memories of a childhood and youth in Germany once again: Buried language and cultural identity are thus awakened to new life.

TRAVEL COMPANION FOR PEOPLE WITH RESTRICTIONS


On a trip our Grannies can help people, who have difficulties walking or can't see very well. As a travel companion they ensure mobility.

RELIEVING THE YOUNGER GENERATION


Job, children, household – often we cannot offer our parents or grandparents as much attention as we would like to. A Granny can bridge this gap.